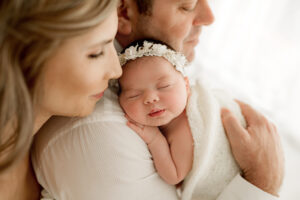 ACP Session FAQS
Little Boys
If you are planning to have your baby circumcised , we will need to make sure we allow him to have at least 5-7 days healing time before his session.
It's always best to schedule procedure after the session if at all possible.
(unless done in the hospital)
——————-
Pre- Consultation
During your consultation its our time to get to know each other.
We will go over ideas you have for your upcoming session.
Discuss colors, wardrobe and what to expect.
We will work closely to ensure you have a smooth and relaxed session.
**Hair & Make up referrals are available
Session Fees 
Session Fees are non refundable and  is for my time and talent  before , after and during the session.
– No prints and digitals are included in this fee .
Collection costs are due after the session.
Session fee + Collection cost = Total balance
Gift card payments
All payments are non refundable  /non transferable
Clients have 1 year to use this GF if not used the card will expire and will not be able to be used at anytime after- new fees may be applied.
Contracts
All contracts must be signed before session day, if not signed you will not receive your proofs when they are ready.
ACP can set a call to go over any concerns or questions .
Props & Baby safety
My studio uses natural materials that are gentle on babies skin and everything
is washed after the session with detergents  free of harsh chemicals.
Your babies safety is extremely important to me – ACP has an assistant on-hand at all times for newborn sessions.
ACP is fully vaccinated – +COVID19
Where are you located?
My studio is located in Boca Raton, FL but I cover areas between Palm Beach and Miami
There will be a travel fee for anything over 30 miles and any special requested parks not listed in my location guide .
Please inquire for fee information.
How long are your sessions?
 Family, maternity, 45 mins to 60 minutes , milestone sessions 35-45 mins. Newborn sessions are anywhere from 2-3 hours.
How long will it take to see the pictures?
My processing time is 3-4 weeks.  1 week delivery after your session/ 3 week editing process.
If you need the whole gallery sooner you can pay $100 fee . I do not give a few images prior to processing time.
***During Holiday Season Processing please book your session 2-3 months prior if you want photos back in time for holiday.
**I do not sell raw or unedited images.
What do I need to know for a newborn session?
This session takes place between with in the first 7-18  days after birth and can be a 2 -3 hour session. All sessions take place in my private studio -located in Boca raton , FL
I must be contacted with in the first 48 hours to be placed into my calendar if not you can lose your place in my calendar.
When is the best time to book a maternity session?
The best time to schedule this session is around 28-34 weeks, that is when your belly is nice & round.  Some carry smaller than others and want to wait till 36-38 weeks.
The most important thing is having mom-to be comfortable.
If you are expecting, please make sure you call is at least 2 weeks in advance to get this session into my calendar.
What location & time works best?
For  outdoor work I usually shoot early AM before the sun gets to harsh, or 1 hours before sunset.  Beach or park locations are always my first suggestion.
For both indoors and out we will discuss the best stylized session for your needs.
What days are scheduled sessions
All sessions are done Monday – Friday
Newborn sessions start @1030am
Saturdays are an option with extra fee attached
What should we wear?
Wardrobe is very important. A variety of different colors, or keeping it very simple with neutral, whites, cream ,  tans  and /or earth tones is what I prefer.  I ask my clients to please contact me first to discuss what you and your family will be wearing before the session.  . For maternity, I would suggest you wear something fitted with not to many patterns. I also provide maternity gowns if you are interested you will receive a link to my gowns once booked. We will go over this on our consult call or meeting.
Do I have to pay anything before my session?
Yes, a non refundable session fee  is due to reserve your session date or expected due date if newborn session, the collection cost is due before or day of session.
What happens if we are running late to our session?
A 25.00 late fee will be charged for any clients running 15 minutes or more and / or the time will be docked from session
How many people are allowed in the session?
Newborn family  sessions immediate family only – Grandparents or extra members are additional cost.
Family photo sessions are up to 5 immediate family members only.. $35 each addtl member ie (grandma, grandpa, Aunts  & Uncles)
Pets are always welcome
How long does my gallery stay online?
Your gallery will remain online for 1 week  allowing you to place orders and chose your favorites.
All images are available for purchase only
I do not sell or  give unedited / raw images.
 $50 archival fee is required for any gallery that needs to be reloaded for another 7 day period, after your original 1 week is up.
Do you have a referral program?
Yes, if you refer a friend you will receive a print credit that you can use on your next full session.
New clients must be booked and paid in order for you to use the credit or credits can be applied to a session
https://andreacolombiphotography.bigcartel.com/products