For  Photographers only

Award winning Best Newborn photographer, South Florida Newborn Photographer
Andrea is a fully certified , trained ,
newborn professional.
Specializing in Newborn posing,  newborn photography as well as Maternity , Baby, children , Family photography. 
ACP has a private studio in Boca Raton, where I  create beautiful,
timeless art for my clients . 
***ACP is now renting her studio space out on the weekends only :
Need a space for a boudoir shoot or head shots only – come visit my beautiful quaint natural and studio light studio – contact me today for more information.
$80 per hour
$550 whole day (9-5)
membership $350 per month total 15 hours
———————————————————————————————————————————————————–
ACP NEWBORN MENTORING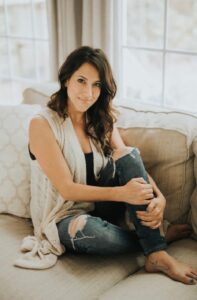 I am so excited to say that ACP will now be offering newborn mentoring sessions 2023!!  I have been a newborn photographer now for 9 years and when I first started out I had the privilege to have mentored with some of the best experienced newborn photographers in the world . I understand what it takes, I understand the hard work the dedication and I promise,  if you mentor with me you will never feel alone.  I  promise I will be there to help guide you along the way during our mentorship and then after for all the questions and help you need.
I'm so excited to be apart of this journey with you!
Contact me at anytime with questions… 🙂 xoxo Andrea
See below for more information:
Mentoring takes place in my studio Boca Raton  (30 mins from the Fort Lauderdale  airport or 25 mins from West palm airport )
Studio address is:
2061 NW 2nd Ave , ste 206 Boca Raton FL
If interested in private mentoring in YOUR studio ,  please contact me to chat more.
**LOCALS THAT WANT TO ATTEND MUST BE 60 MILES FROM ACP STUDIO & ALL MUST SIGN 2 YEAR NON-COMPETE  & CONTRACT
1 day 1450.00 1:1  –  Bring a friend 2:1 guest discount  $1150.00 each
1:1 : 1.5 days $2250.00 (hands on ) – Day 1 9-5    second day 2:  9-12
DATES:
Please message me to discuss dates and scheduling
All deposits are Non-refundable but can be rescheduled if notified one month prior.
We will cover camera settings, white balance exposure and how to get the best image Straight out of Camera. You will learn how to safely pose newborns , soothing, transitioning, and how to prep parents and studio before session starts. Editing will be covered during lunch or at end of the day .
You will be able to use all and the images you take for your portfolio with mention of Andrea Colombi photography on social media.
What it includes:
Lunch, snacks and beverages
Continued Support in private  Facebook Group & Discounts to my Favorite Vendors :)))
What you need:
Basic Knowledge of Photoshop.
You must own and understand DSLR camera, and are comfortable shooting in Manual Mode and have basic Knowledge of aperture, shutter speed, and Iso settings.
I recommend either 35mm or 50mm.
You do not need a computer but are welcome to bring a laptop or notepad for Q & A.