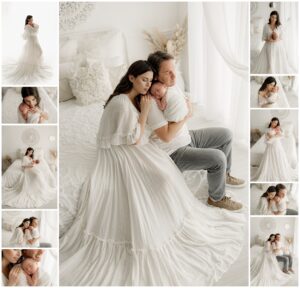 For  Photographers & Artists only

Award winning Best Newborn photographer, South Florida Newborn Photographer
Andrea is a fully certified , trained ,
newborn professional.
Specializing in Newborn posing,  newborn photography as well as Maternity , Baby, children , Family photography. 
ACP has a private studio in Boca Raton, where I  create beautiful,
timeless art for my clients .

RENTAL INFORMATION
GRAND OPENING SPECIAL PRICING LIMITED TIME OFFER
Boca Raton Studio Prime Location
*1300 SQ FT .
**Photographers**
Glam room , IPS/ family room .
**Make up, Lash artist rental
Need a space – come visit my beautiful  studio in prime location of Boca Raton – contact me today for more information.
https://AndreaColombiphotographystudiorental.as.me/
Photography Studio Rental
Weekday rate : 2 hour min
Studio 1:  Portrait only studio-  lights , seamless paper $25 add on , real wood backdrops +bathroom
$85.00 per hour
(Newborn beanbag additional rate +$50)
Full Studio rental
Natural light areas  +  portrait studio  with lights +glam room+ family room
$100 per hour
After 8 hours 20 % discount
Weekend rate : 2 hour min
Studio 1:  Portrait only studio-  lights , seamless paper $25 add on , real wood backdrops +bathroom
$90.00 per hour
(Newborn beanbag additional rate +$50)
Full Studio rental
Natural light areas  +  portrait studio , seamless paper $25 add on with lights +glam room+ family room
$110 per hour
After 8 hours 20% discount
———————————–
Glam & IPS Room-
Please contact me for booking info:
Glam Room:
Private Room / Prime location
Makeup , eyelash, hair , eyebrow artist
3 hour min
$25 hourly rate each $20 each additional
Full day : $200
Or IPS room / TV table sofa :
$25 hourly rate each addtl $20
———————————————————————————————————————————————————–
ACP NEWBORN MENTORING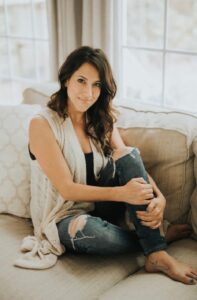 I am so excited to say that ACP will now be offering newborn mentoring sessions 2023!!  I have been a newborn photographer now for 9 years and when I first started out I had the privilege to have mentored with some of the best experienced newborn photographers in the world . I understand what it takes, I understand the hard work the dedication and I promise,  if you mentor with me you will never feel alone.  I  promise I will be there to help guide you along the way during our mentorship and then after for all the questions and help you need.
I'm so excited to be apart of this journey with you!
Contact me at anytime with questions… 🙂 xoxo Andrea
See below for more information:
Mentoring takes place in my studio Boca Raton  (30 mins from the Fort Lauderdale  airport or 25 mins from West palm airport )
Studio address is:
2061 NW 2nd Ave , ste 206 Boca Raton FL
If interested in private mentoring in YOUR studio ,  please contact me to chat more.
**LOCALS THAT WANT TO ATTEND MUST BE 60 MILES FROM ACP STUDIO & ALL MUST SIGN 2 YEAR NON-COMPETE  & CONTRACT
1 day 1450.00 1:1  –  Bring a friend 2:1 guest discount  $1150.00 each
1:1 : 1.5 days $2250.00 (hands on ) – Day 1 9-5    second day 2:  9-12
DATES:
Please message me to discuss dates and scheduling
All deposits are Non-refundable but can be rescheduled if notified one month prior.
We will cover camera settings, white balance exposure and how to get the best image Straight out of Camera. You will learn how to safely pose newborns , soothing, transitioning, and how to prep parents and studio before session starts. Editing will be covered during lunch or at end of the day .
You will be able to use all and the images you take for your portfolio with mention of Andrea Colombi photography on social media.
What it includes:
Lunch, snacks and beverages
Continued Support in private  Facebook Group & Discounts to my Favorite Vendors :)))
What you need:
Basic Knowledge of Photoshop.
You must own and understand DSLR camera, and are comfortable shooting in Manual Mode and have basic Knowledge of aperture, shutter speed, and Iso settings.
I recommend either 35mm or 50mm.
You do not need a computer but are welcome to bring a laptop or notepad for Q & A.
ACP MENTORING REVIEW
As a fellow photographer myself, I reached out to Andrea to see if she offered a mentoring program to help improve my Newborn Photography skills. Andrea was so amazing to work prior to the program even starting! She took the time to figure out the areas I wanted to focus on, reviewed my current work to see where I had room for improvement and made me feel comfortable/prepared for the day of mentoring.
On the day of our mentoring program, she was so incredibly welcoming and excited and it set the tone for such an amazing day. She covered every last detail of running a successful newborn photography business + how to safely pose babies to ensure you capture amazing photos.
She set up 2 model calls so that I had plenty of opportunity to pose/capture these often difficult images. She allowed me to be hands on and take my own images (all while helping correct and critique).
After we got SO MANY beautiful images, she took the time to sit down with me and go over editing techniques and post-production tips/processes.
I genuinely feel like I have a mentor for life, who truly wants to see me succeed. This was not someone who spent a few hours with me and I'll never hear from again. She checks in to see how my continuing education is going. She provides feedback when I need it. She is creating a community for her mentees to continue to learn and grow from her/eachother.
This mentor program was worth its weight in gold. Hands down recommend it to anyone who is looking to strengthen their skill and grow a successful newborn photography business. INVEST IN YOURSELF AND SCHEDULE YOUR MENTORSHIP WITH ANDREA ASAP! You will not regret it.
– Ashley F.